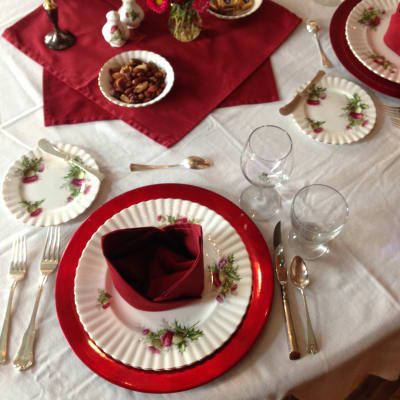 Events and Meetings
Elegant Setting for Social Events and Business Meetings
With spacious, finely-appointed parlors, the Shakespeare will accommodate your social event or business meeting in comfortable, elegant surroundings. The Shakespeare Chateau features four large main floor rooms which can be opened up to flow together, or close the original pocket doors to create private event spaces or break-out rooms. We specialize in elegant, personalized service. WIFI is available, and two main floor restrooms are provided.
Facility rental charges for events or business meetings:

Half Day: 8am-Noon or 1pm-5pm
$150 weekdays
$175 Saturday or Sunday

Full Day: 8am-5pm
$275 weekdays
$325 Saturday or Sunday
Luncheon: 11:30am-2pm
$125 weekdays
$150 Saturday or Sunday
Evening: 6:00pm-9:00pm
$150 Sunday - Thursday
$200 Friday or Saturday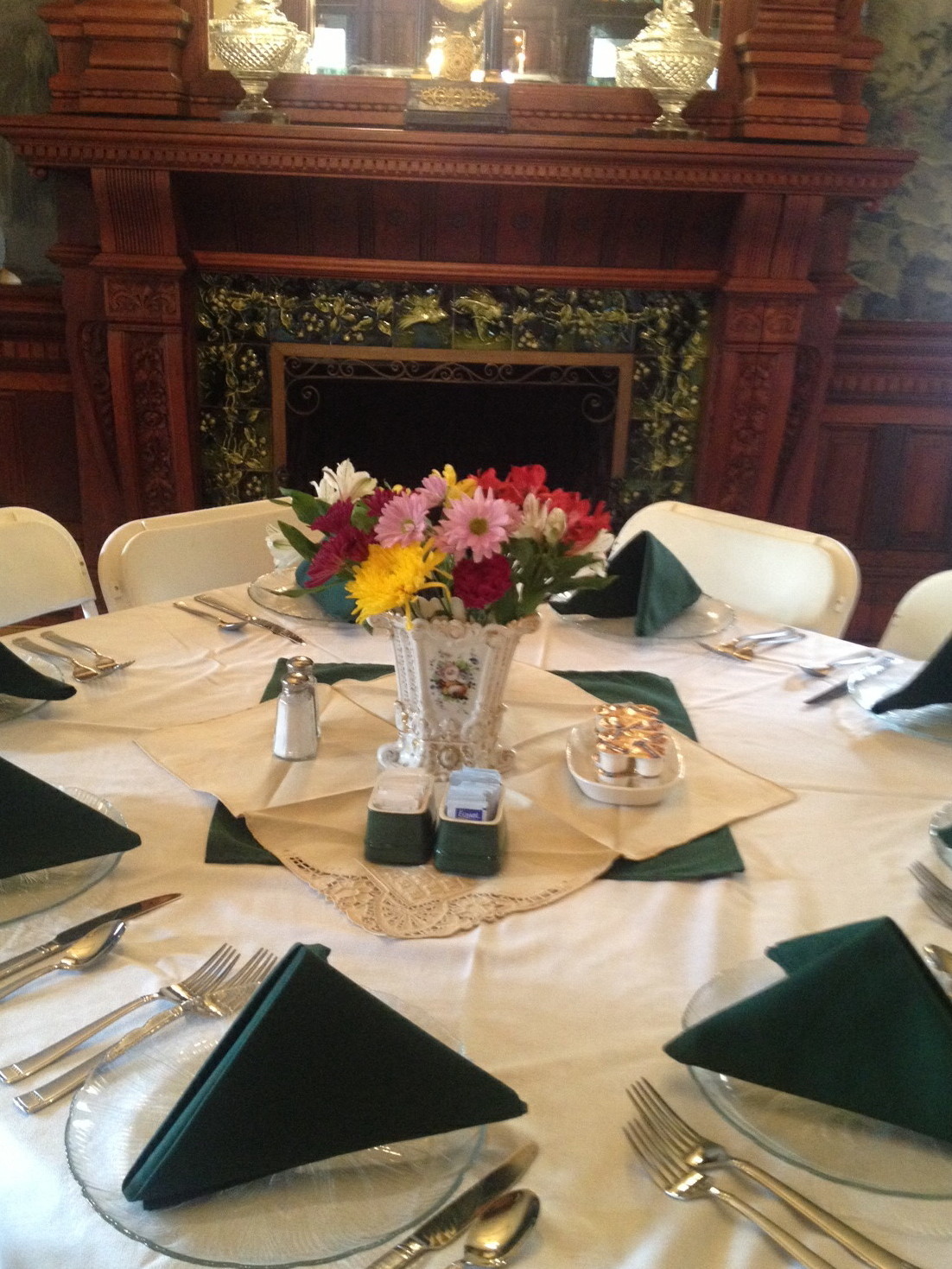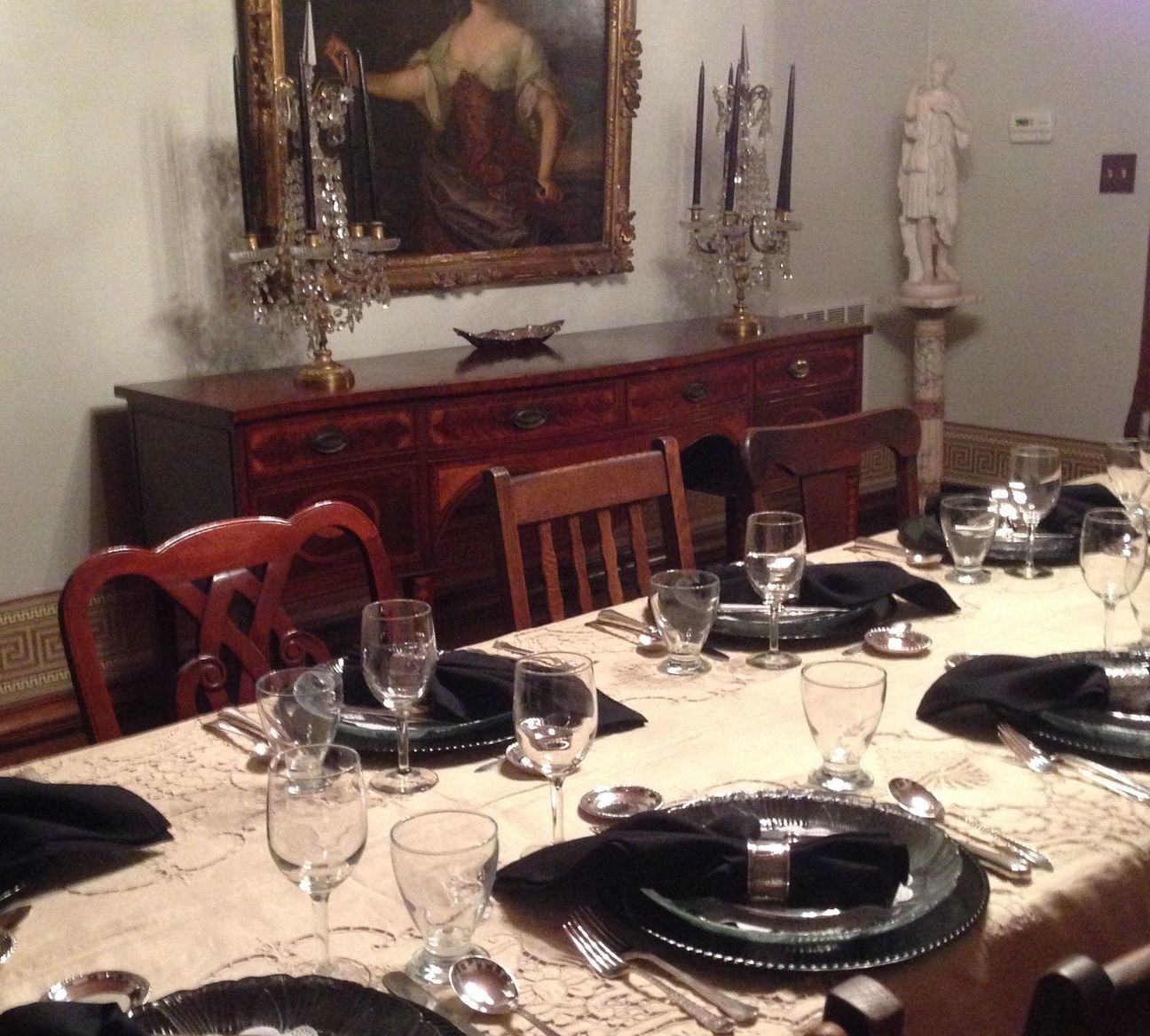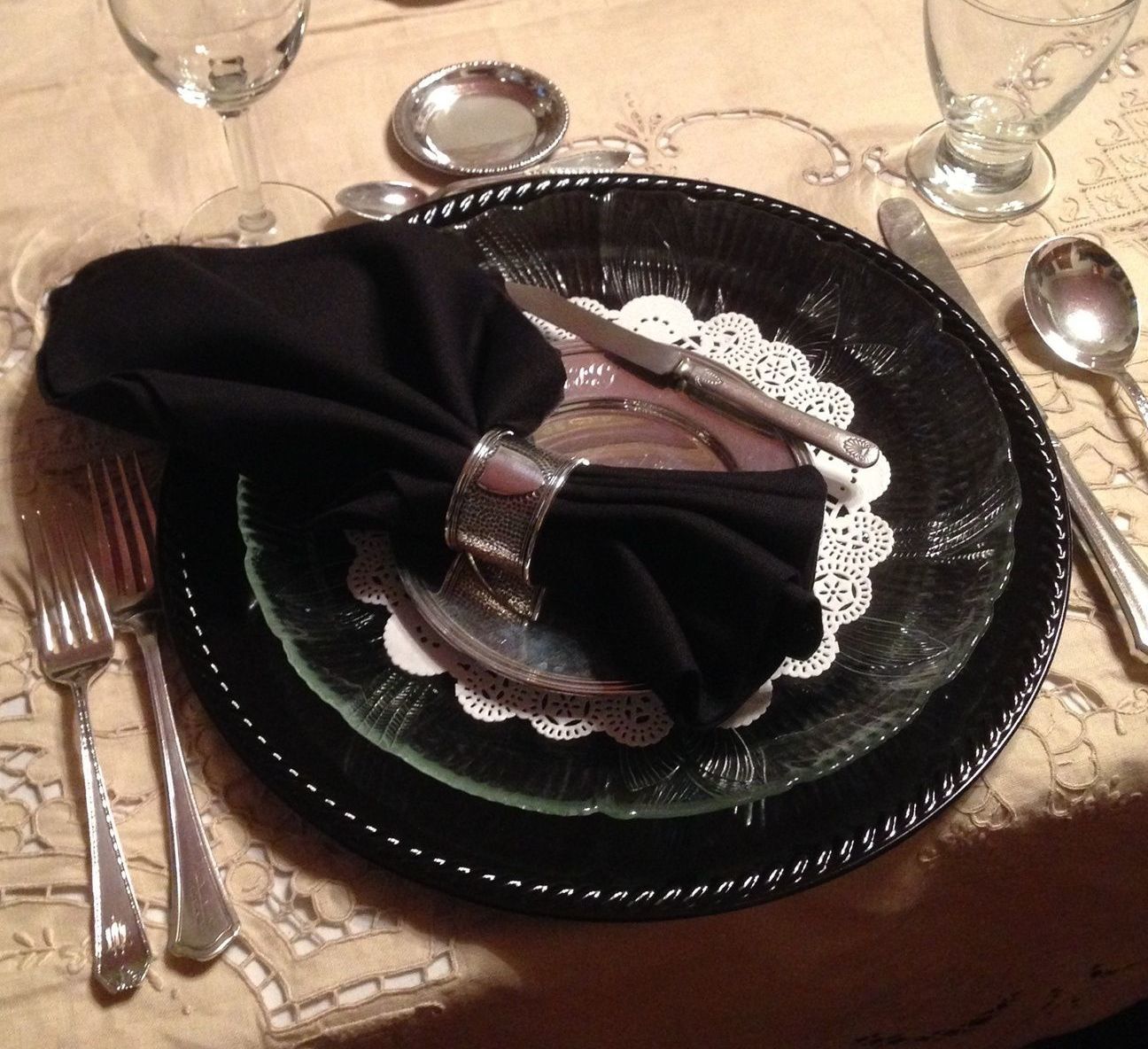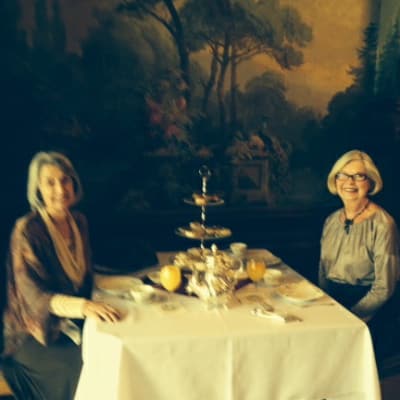 Afternoon High Tea
An incomparable setting for tea with friends.
Enjoy a relaxing and refreshing afternoon with friends in a palatial setting!
As you enter through the massive, heavily carved front door, you'll be greeted by the Owner in the splendid foyer, resplendent with richly burnished cherry wood paneling, carved colonnades, a floor-to-ceiling grand mantle crowned with the bust of Shakespeare, stained glass windows on every side, and a richly-patterned mosaic tile floor.
Afternoon tea is served in the Zuber Parlor and Dining Room of the mansion, with intimate seating in groups of two to six people per table. The Zuber Parlor is a spectacular room with rare and historic scenic wallpaper, a beautiful bay window with stained glass, and a grand fireplace mantle. The richly paneled dining room features golden English oak woodwork and paneling, a Belle Epoque crystal chandelier, and exquisitely detailed parquet floor. Period-appropriate antiques decorate both rooms.
Tables are set with fine bone china, silver flatware, and a tiered server laden with delicacies. Our house specialty tea blend of premium orange pekoe leaves is served to accompany a delectable selection of traditional savories, finger sandwiches, and sweets. Warm lemon-ginger scones with lemon curd and Devonshire cream complete the repast. You may also enjoy a glass of sparkling champagne or a champagne cocktail while dining.
After the tea, your knowledgeable hostess is available for a tour of the main floor of the mansion, and to answer questions you may have.
Afternoon tea is priced at $25 to $30 per person, depending on your menu choices. Champagne and champagne cocktails are priced separately at $8 per glass. Call today to make your reservation!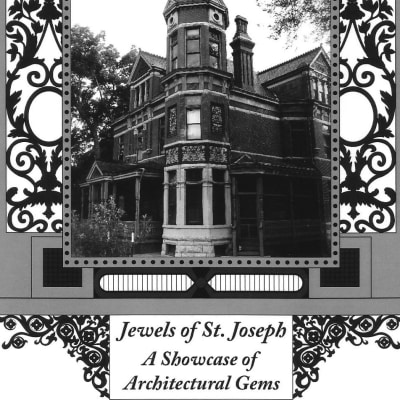 The Jewels of St. Joseph Annual Homes Tour
A Showcase of Architectural Gems
The 2018 Jewels of St. Joseph tour of historic homes was a big success! Thanks to our sponsors and to the tour volunteers - without your help we could not have made this possible!
The next historic homes tour will be September 22, 2019. PLEASE NOTE: The date has been changed due to a scheduling conflict. Advance ticket sales will be available after August 1, 2019. Check back for updates regarding details for the 2019 tour, including homes that will be on tour, ticket pricing, and more.
Refund Policy: All ticket sale proceeds benefit the not-for-profit organization, Historic St. Joseph Foundation. We regret that refunds for ticket purchases cannot be issued. However, tickets are transferable to another person. If you purchase tickets that you cannot use, please contact us and we will issue you a receipt for a donation to the Historic St. Joseph Foundation.